Ruta Sepetys calls herself "a seeker of lost stories." Her first historical novel (and soon-to-be feature film), "Between Shades of Gray" is based on her own family history and tells the story of a Lithuanian family sent to Siberia by the Soviet secret police in 1941. It became a New York Times bestseller and Carnegie Medal finalist. Same with book #2, "Out of the Easy," set in the French Quarter of New Orleans in the early 1950's.
With "Salt to the Sea," Ruta brings to light the worst maritime disaster in history, the sinking of the Wilhelm Gustloff, filled with German refugees, mostly children, off the coast of Germany. Thousands died – more than in the Titanic and Lusitania combined. Yet few of us have ever heard of it. In this interview, Ruta discusses why this story has been hidden, and how she went about uncovering it, as well as the challenges and opportunities of writing from multiple alternating points of view.
With a background in the music business, Ruta divulges the secrets she learned from the best songwriters of our time that she applies to her writing ("It's not the amount of words that's important – but the rhythm that makes it memorable.") Other topics include her writing group, how she found her agent, and the road to publishing.
Listen in – and then check out 1, 2 or all 3 of Ruta's books!

History writes my stores. I need research sources, so I'm always anxious to speak about what I'm working on in hopes that someone will be listening and say "I have a source… you should read this book, or talk to this person."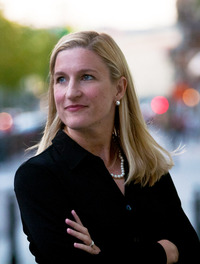 A word, a thought, a new idea, a new perspective, can change a lifetime.
Podcast: Play in new window | Download