Is technology good, bad or indifferent? How does it impact our lives, relationships, health? For some people, technology can become all-consuming. Writer Christina Crook decided to take a
31 day break from the internet. Instead, she wrote 31 letters to a friend on a manual typewriter.
This experiment quickly turned into both a book ("the Joy of Missing Out: Finding Balance in a Wired World") and a TEDx talk: ("Letting Go of Technology: Pursuing a People-focused Future") and has led Christina to a successful speaking career.

Fact checking is quick on-line but it is not easy because there is so much misinformation.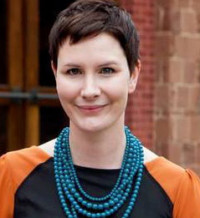 We have enabled our online media to sandwich itself squarely between ourselves and others.
Podcast: Play in new window | Download