We cover a lot of ground in this interview with debut author and memoirist Saeeda Hafiz. Her book, "The Healing: A Memoir of Food, Family and Yoga" is not your typical "I found the right diet/exercise regime/spirtial path and now my life is perfect." The reality is always a bit more complicated and Saeeda was willing to expose the dark nights of her own soul. For her, the healing is ongoing.
She talks about her writing coaches and classes, writing and rewriting, and how her family members reacted to her book which includes memories of childhood trauma. Their reactions were largely supportive. This is an issue that all memoirists must face but as Saeeda says, you can only write your own experience of a situation.

About 4 years ago, I was really at a stuck point and I wasn't sure this was going to be a book, and I was burning certain copies at the beach….. I just decided to that I was going to use an old composition notebook and I was only going to use pencil, and every night after work I would come home and write from about 5 o'clock to 9 o'clock. The question to myself was "What do you want to tell your niece about our family?" I would just write and write…. that became the skeleton of the book you see before you today.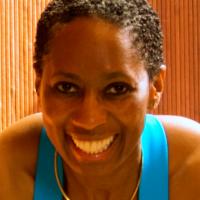 Be sure you put your feet in the right place, and then stand firm.
Podcast: Play in new window | Download