Writers Voices interviews James J Owens. The founder of the non-profit organization – The World is Just a Book Away (WIJABA); promoting reading and providing libraries to children all over the world. His new book – which started as a reading list – is also called – The World is Just a Book Away. He speaks about his early memories of books and how his love for them inspired his life's work.

How important it is for all of us, but particularly children, to have access to books and reading; because with that they dream and dreams really do become reality, but it has to start with the dream.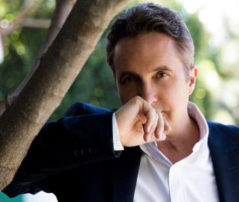 As you reflect on your life, give gracious thanks for the person who taught you to read.