What can you do to promote social change? Monica speaks with two activist authors whose books answer that question. Julia Turshen and her new cookbook – Feeding the Resistance, offers "lots of proactive, productive information, ways to get involved in (your) community. Filled with recipes and inspiring stories, it showcases the many ways people are using food to bring their communities closer together. Next Monica and guest host Paul Gandy, talk to Paul Kivel about the new edition of his book – Uprooting Racism. "The idea is to notice racism; not ignore it and pretend it is not important." He calls his book "A toolkit for white people who know that their is something deeply wrong and want to figure out what 'it' is and how to take action.

We are living in a time of upheaval and the call to activism is loud and clear. (In) figuring out the shape of my own activism I keep thinking about folks like John Lewis, who don't wait for permission or instructions.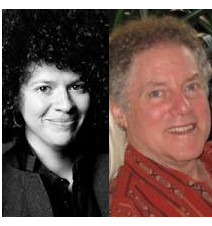 Raise your words not your voice. It is rain that grows flowers not thunder.