Alana Waksman is a young independent filmmaker, graduate of USC film school, who moved to Montana to truly experience the environment in which she planned to set her first feature-length film, "Cheyenne is Burning." In this interview, we follow Alana along the path from high school and college theater, to short story writing, to screen writing, directing and producing.

Screenwriting is a skeleton really, unlike a short story where you paint the full picture. The short story is the final version of that piece of art. With a film, the screenplay is more like a blueprint, and there will be so much more to come from it… You have to allow room for the actors and other crew members to come to it and embody it as well.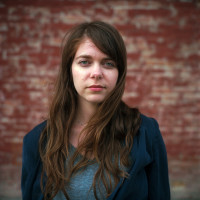 It's better not to know so much about what things mean or how they might be interpreted or you'll be afraid to let things keep happening.
Podcast: Play in new window | Download