MWD – Military Working Dog – a graphic novel – a collaborative effort by Brian David Johnson and Jan Egleson. Writers Voices talks with Brian about the theme of the novel – PTSD and dogs in the military; " There were sometimes when we were writing this, when I was like – well it seems like some of the best men in this book (are) actually the dog." , and the graphic novel. "(They) tend to get made into movies allot because they are very easy to adapt. They have already gone through that visual transformation. Inspired by the personal experiences of his two sisters-in-law.

A dog is a great tool if you are feeling sort of conflicted about the human species, … you can find allot of virtue in dogs.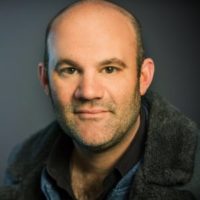 Trauma is hell on earth. Trauma resolved is a gift from the gods.