Sukey Forbes comes from a classic "stiff-upper-lip" New England family. When her six year old daughter died suddenly from a rare genetic disorder, she was left without a clue how to get through it. In "The Angel in My Pocket: A Story of Love, Loss, and Life After Death," Sukey shares the heart-wrenching story of her daughter's death and how she was able, eventually, to come to terms with it.
Forbes is the great, great, great granddaughter of Ralph Waldo Emerson, who also lost his young son from a similar cause. Her family history included Presidential advisers and tycoons as well as the famous writer. It also included many ghosts who still showed up at the family residences and though rarely mentioned, their presence was taken for granted. It's an interesting juxtaposition of logic and spirituality that led Forbes to successfully connect with Charlotte on the other side.
It is impossible to read this account without being touched. In the interview, Sukey discusses what it was like to write with raw emotion, stating that the most emotional parts were in some ways the easiest to write.

I wrote this book because I needed it on my nightstand, once I made the decision to live. There was nothing out there that gave me the hope that life could one day be as good or better.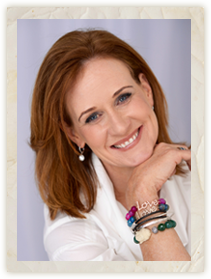 If you come to believe that death is not the end, you will release unlimited potential in yourself. You will also have conquered your greatest fear.
Podcast: Play in new window | Download