Deepak Singh brings Writers Voices into his immigrant experience with his new book – How May I Help You? "I have a lot of compassion for people who work retail, also a different perspective on how people live on such small amounts of money and are still able to put on a smile on a daily basis." Sometimes ,humorous, sometimes sad, always, personal, emotional and real. "I just couldn't stop telling people about the stories."

You shouldn't be poor in the world's richest country.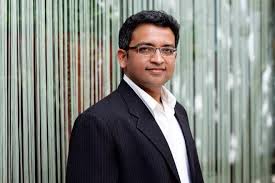 Considering our history, I can think of nothing more American than an immigrant.