In this March 2017 interview, guest host Paul Gandy, board member of the Keeping History Alive Foundation in Fairfield, joins Monica to speak with Rachelle Chase about "Lost Buxton," part of Arcadia Publishing's "Images of America" series of pictorial histories.
At a time when the Jim Crow laws were in full force, there was a town in Iowa where black and white Americans lived side by side on equal terms. Rachelle Chase has brought that town alive again in the images and stories of Lost Buxton. This is a history of Buxton told in voices of the people who lived there. Buxton Iowa was a mining town, different in many ways from other mining towns, Fifty percent of its residents were of African American descent. Many of 40 independent businesses were owned by black business men. The schools and neighborhoods were fully integrated. An example from the past of what the future should be. Rachelle shows us the Buxton thas was; a town ahead of its time.
Learn how Chase, a senior business analyst for Fortune 500 companies and a published romance author with an interest in African American history, became interested in Buxton after moving to Iowa, and how she found a publisher for this unique story.

… the freedom to live, the freedom to choose, the freedom to be " – for the African Americans living in Buxton, "that must have felt like Utopia.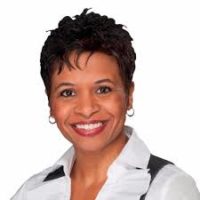 Do the right thing. It will gratify some people and astonish the rest.