Taylor Brorby is an MFA student in Iowa State University's Creative Writing and the Environment program. While a student he co-edited, along with Stephanie Brook Trout, "Fracture: essays, poems, and stories on fracking in america," published by Ice Cube Press of North Liberty, Iowa.
Who would have thought of giving a literary perspective on the dangers of and damage done by fracking? A subject this dry often provokes apathy in people who aren't directly impacted, but "Fracture" allows the reader to connect with the subject on an emotional level. The quality of the writing brings the subject to life – it becomes not just interesting but even entertaining, as amazing as that sounds.
Taylor also describes the ISU creative writing program, working with Ice Cube Press, and the process of gathering pieces for an anthology.

This anthology, "Fracture" stays in line with the mission about writers from the Midwest, writing about the Midwest… but it also has a national focus. The issue of hydraulic fracking is a nationwide issue. It's not just in four states where we know fracking is happening….. Every state is impacted. A week after the book hit bookstores, we are already in a second printing.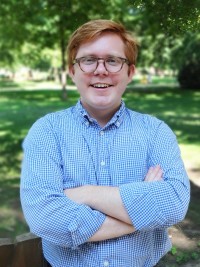 Just because something is legal, does not mean it's right.
Podcast: Play in new window | Download