After her mother's death, Valerie Gangas was in a dark place. After her first 20 minutes practicing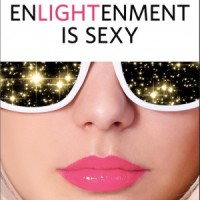 Transcendental Meditation, that all changed. She had what some people call an "Awakening," and the pieces of her life started falling into place. "Enlightenment is Sexy" is the story of Valerie's journey so far, from working for the David Lynch Foudnation, meeting Oprah and eventually inspiring her to learn TM, to coming to Fairfield to write this book.
As I walked out the door toward the gate that would lead to my freedom, I knew if I didn't leave my bitterness and hatred behind, I'd still be in prison

I thought to myself…. you're not a writer, how are you going to do this? But I still woke up every morning and just had a strong urge to write so I kept doing it. Before you know it I had a book.
Podcast: Play in new window | Download